Viscosity North America released their findings today, from a series of benchmark tests that compare Amazon's Redshift (Redshift) and Oracle's Autonomous Data Warehouse Cloud (ADW).
This report comes after Oracle announced on March 27, the release of Oracle's Autonomous Data Warehouse, based in Oracle's 18c Autonomous Database, as a direct competitor to Amazon Redshift.
Both services tout the ability to simplify the provisioning, maintenance, and optimizations for data warehouse workloads in the Cloud, with no administration required. To see how both platforms held up to their claims, Viscosity tested, validated, and benchmarked using three key performance tests; data load from an Object Store into the data warehouse service, serial execution of each query set, and a multi-user throughput test, concurrently running a basic and more complex query.
Viscosity's CTO, Nitin Vengurlekar, expanded on the decision to do the benchmark, saying "Viscosity had a number of inquiries from our customer base that were looking for data warehouse cloud solutions. As their trusted advisors, we embarked in the journey to do comparison research to evaluate the most appropriate data warehouse cloud platform based on price and performance. As part of the process, our team evaluated and reviewed several different cloud solutions. We ended up focusing on Redshift and Oracle's ADW as the key solutions for the official benchmark test."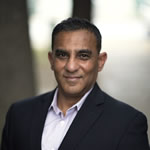 As part of the process, we evaluated and reviewed several different cloud solutions. We ended up focusing on these two technologies, AWS Redshift and Oracle's ADW, for an official benchmark test."[/blockquote]
With these findings, Data Warehouse consumers will be able to decipher and choose the right product for their environment, based on performance and cost. To learn more about Viscosity's findings, download the full report here.
To talk to a Viscosity representative about your licensing requirements or for help building an implementation roadmap for a data warehouse, contact us at hello@viscosityna.com.
About Viscosity North America
Viscosity North America was founded by industry and authored experts with backgrounds in Database technologies, Hadoop, IOT, and Machine Learning. Viscosity is known as the "Trusted Advisors", specializing in the delivery of full stack solutions and resolving complex data challenges. Their vast experience in verticals such as Oil & Gas, Healthcare, Finance, and Retail, provides their customers with insight into what is driving IT complexity. Viscosity offers solution services in the areas of Cloud implementation and Integration, Big Data, Analytics, Mobility, Middleware, and Enterprise apps, as well as solutions in full stack health checks, license assessments, and custom application development.
Viscosity provides services on Amazon (AWS) and Oracle Cloud.