Viscosity North America (Viscosity) today announced that world renowned IT Expert, Rich Niemiec, joined the company as Chief Innovation Officer.
As an Oracle ACE Director and a co-founder and CEO of TUSC, a Chicago-based systems integrator of Oracle technology solutions started in 1988, Rich Niemiec brings 34 years of IT transformation experience.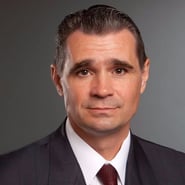 Previously, he has served as President of the Independent Oracle User Group (IOUG) and the current President of the Midwest Oracle Users Group (MOUG). Rich has architected and tuned many Fortune 500 systems over the past 25 years; including M&M Mars, McDonald's Corp., Nokia, Navteq (MapQuest), University of Michigan, AT&T, and PepsiCo.
His experience in data processing ranges from teaching to consulting, with an emphasis in database administration, performance tuning, project management, and technical education. Rich is one of six originally honored worldwide Oracle Certified Masters and has advised Oracle development. In 2017, he authored "Oracle12c Performance Tuning Tips & Techniques", an update of his previous four best sellers; Oracle8i, 9i, 10g, and 11i Performance Tuning.
"Viscosity is quickly becoming one of the leaders in the IT consulting world," Rich said, when asked about his decision to come to Viscosity. "In order to make an impact, you need to hire the best. Viscosity, has experts in every major area critical to customer success including: Leveraging the Database, Cloud Solutions, RAC, VMware, Exadata, Apex, Hadoop, NoSQL, Big Data, Performance, Availability, Recoverability, and Partnerships."
[blockquote author="- Rich Niemiec, Chief Innovation Officer" link="https://viscosityna.com/about/"]Viscosity is quickly becoming one of the leaders in the IT consulting world,"[/blockquote]
Read Viscosity's full press release on Rich Niemiec joining the team: here.
[hr width="1px" color="#E1E1E1" style="dotted"][/hr]
For more information contact:
Monica Li, Director of Operations and Marketing
(469) 444-1380
monica.li@viscosityna.com