Scott's Expertise and Contributions to the Oracle Community Further Strengthen Viscosity North America's Leadership in Oracle Services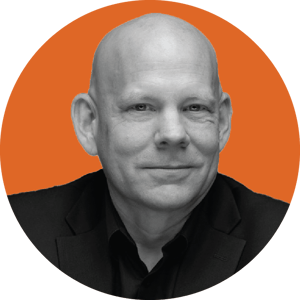 Viscosity North America, Inc. ("Viscosity") is proud to announce the promotion of Sean Scott from Oracle ACE Pro to Oracle ACE Director. This promotion reflects his outstanding contribution to the Oracle community and deep expertise in Oracle technologies.
As a Managing Principal Consultant at Viscosity, Sean has been providing exceptional service to clients for over 25 years throughout his Oracle career. His in-depth knowledge of Oracle technologies has helped numerous clients optimize their databases and improve their performance, security, and reliability. His contributions to the Oracle community have included, but are not limited to, volunteering and presenting at Oracle OpenWorld, Collaborate, IOUG, and as a featured speaker at regional user groups worldwide. In addition to his technical expertise, Scott is also a published author with the recent press release, "Oracle on Docker: Running Oracle Databases in Linux Containers."
As an Oracle ACE Pro, Sean has been recognized by Oracle Corporation for his technical mastery and his contributions to the Oracle community. His promotion to Oracle ACE Director takes his recognition to the next level, putting him in a select group of Oracle thought leaders who are recognized for their outstanding technical skills, contributions to the Oracle community, and ability to share their knowledge with others.
"I'm honored to earn the support and confidence of the Oracle ACE program and those who endorsed my nomination and promotion to ACE Director," says Scott. "To me, being an ACE is a commitment to curiosity, discovery, and generosity, and I see this promotion as a reminder to continue reaching toward those qualities and contributing to the Oracle community."
The Oracle ACE program recognizes individuals who have demonstrated exceptional technical expertise and community leadership in Oracle technologies, and Viscosity is now proud to have the highest number of Oracle ACE Directors among all companies worldwide, reflecting the company's commitment to excellence and leadership in the Oracle community.
"We at Viscosity are proud of Sean's achievement and look forward to his continued contributions to the Oracle community and our clients," says Charles Kim, CEO and Co-Founder of Viscosity.